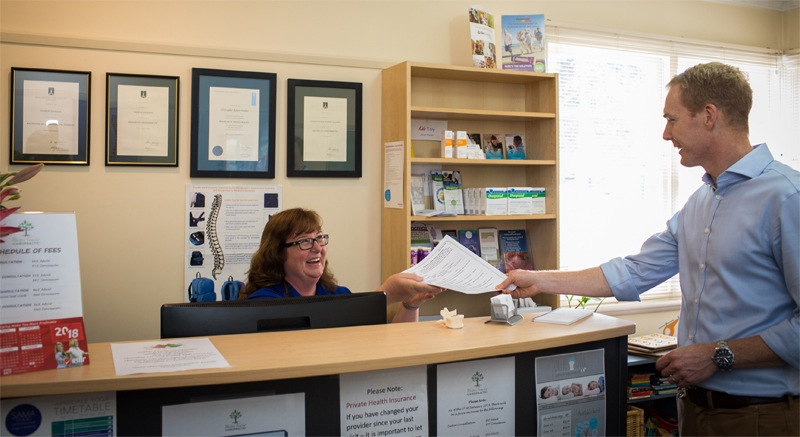 Listed below are a few helpful answers to help with some of the questions you may have:
How many appointments will I need?
The number of appointments you will need will depend on your individual situation. Chiropractic care has been shown to be highly effective for management of acute pain, and if your aim is only to get rid of the immediate pain, only a couple of adjustments may be necessary.  If however, your condition requires more permanent changes and a focus on spinal health in the longer term then you will need more adjustments. Long term care is usually suited to those who regularly place excessive loads or forces on their spine or who have structural abnormalities.
At Walker Family Chiropractic we will design the best care plan for you to reach your desired outcomes. It is always your choice as to how long you choose to undergo chiropractic care with us.
What results can I expect?
The results that you can expect from your chiropractic care will depend on your individual situation but most people can expect to experience some benefits soon after beginning treatment and for these benefits to continue consolidating as treatment continues.  Some studies have shown that chiropractic care is more effective, economical and longer lasting than other forms of health care for disorders of the spine. You can find more information on chiropractic care on the Chiropractors' Association of Australia website www.chiropractors.asn.au
Are you a doctor?
Revisions to the Health Practitioner Regulation National Law Act 2009 allows all nationally registered chiropractors to use the title of 'Dr', provided they identify themselves as a chiropractor. Despite this, please don't feel you need to call your Walker Family Chiropractor 'Doctor'.
How much will it cost?
Your initial appointment will cost $107.00, or $97.00 if you are a concession card holder or a student. Subsequent appointments are $59.00, or $54.00 if you are a concession card holder. We have a HICAPS machine to provide instant rebates for patients with private health insurance.
How much time do I need to allow for my appointments?
Your initial consultation appointment will take approximately 1 hour to complete a full examination. All subsequent appointments are generally 15-20 minutes.
Can I claim my appointment costs from Medicare?
If you have been referred to us from your GP, it might be possible for your chiropractic care to be covered by Medicare under a Chronic Disease Management (CDM) plan.
Will I get a rebate from my health fund?
Most private health funds will cover some of the cost of your chiropractic appointment, but this will vary, depending on your level of cover. Check with your health fund for your level of coverage. Walker Family Chiropractic has a HICAPS machine for quick and easy onsite claims.
What payment methods do you accept?
You can pay by Mastercard, Visa, EFTPOS, cash or cheque.
Can I bring the whole family in together or do I need to make separate appointments?
We encourage whole families to benefit from chiropractic care but each individual will need their own initial appointment to ensure a thorough examination and to ensure we can establish a safe and effective care plan with specific outcomes for each individual. We do offer family rates when 3 members of the same immediate family are undergoing chiropractic care with us.
Do you have parking spaces?
We have a number of spaces available to the rear of the clinic for our patients to use. We also have a ramp at the front of the property.
What can I expect for my first appointment?
Please click here for full details of what to expect on your initial consultation.
Where are you located?
We are based in Armidale in New South Wales. To find us on the map, please click here.
If you have any further questions that we have been unable to answer, please call us on (02) 6772 8590 or contact us here.